February 4, 2022
Press Release
COFE APP acquires leading e-commerce specialty coffee platform "Sippy Beans" 44% market growth of direct-to-consumer home brewing segment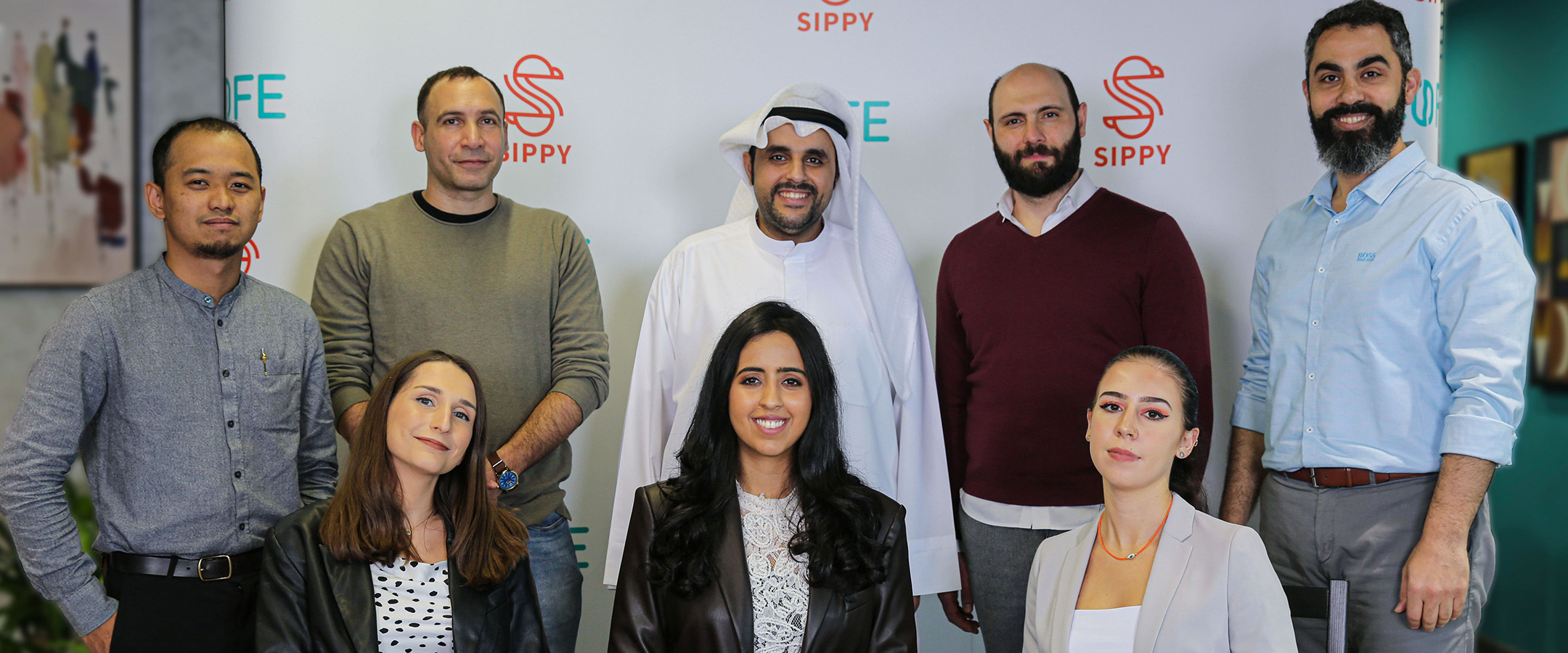 Dubai, 31 January 2022: COFE App, the biggest online coffee marketplace in the region, today announced its acquisition of Sippy LTD ("Sippy Beans"). Sippy Beans, founded by Rafi Dikranian, Zouheir Fathallah and Shehzeen Jamil, is best known for its focus on specialty coffee via an e-commerce platform and mobile application. Since 2019, Sippy Beans has acted as the dedicated local specialty coffee marketplace by connecting coffee drinkers and independent cafes to specialty roasters from the UAE and around the world.
The strategic move followed an extensive study of the e-commerce market, its direction, and the impact of the pandemic on consumer behavior. KPMG's Coffee in 2021 report 'Prepare for Takeoff' compared May 2020 sales to January 2020 sales, showing a 20% increase in sales of coffee pods, a 19% increase in espresso capsules, 44% for traditional home brewing and a 74% increase in ready-to-drink coffee. The report also showed an 11% increase in the sale of consumer coffee equipment as consumers begin to understand their preferred way of making coffee and increase investment in the right equipment.
The acquisition will further facilitate COFE App's ambitious growth strategy, as the startup continues to expand its presence in the region, with the launch of its first e-commerce feature COFEstore, on the app.
The new feature will champion digital innovation, serving the entire value chain and giving customers quick access to a wide range of international and artisanal coffee brands as well as equipment and the latest accessories, carefully curated for coffee connoisseurs or for beginners to inspire and help them become their own barista at home.
"As people continue to work from home, the demand for home brewing is only increasing. Our mission is to provide coffee lovers with an easy online experience that meets all your coffee related needs, delivering value and convenience at every step of your coffee journey. We are excited to welcome Shehzeen Jamil to head up the new app feature and SIPPY's forward-thinking team members to COFE App. The focus has shifted from the spread of international chains to the rise of specialty coffee roasters; where loyalty, quality and personalized service are the harbingers of success. And now adding e-commerce to this mix is going to herald an exciting future for the industry with COFE App at the very centre." said COFE App Founder and CEO, Ali Al Ebrahim.
"The team and I are ecstatic to be able to join such a progressive startup. Aligning our passion and vision for the coffee industry and having the opportunity to combine our expertise will prompt us to reach great heights in the industry." shared Shehzeen Jamil, Head of COFEstore on COFE App.
"The acquisition will realize what we set out to do from day one; empower and grow the local specialty coffee scene with the value that we have built over the past few years" commented Sippy Beans Co-Founder Rafi Dikranian.
The startup also recently inked a deal with leading Colombian coffee producer and distributor Palmeto Inversiones. As part of the deal, Palmeto Inversiones will supply specialty Colombian coffee, further cementing the startup's position as a one-stop-shop for all things related to coffee. The contract signing, which took place at the Colombian Pavilion of Expo 2020 Dubai, was attended by the Colombian Ambassador and the Governor of Bojacá.
About COFE
Founded by Ali Al-Ebrahim, COFE App currently operates in Kuwait, KSA, UAE, Egypt, and Turkey, with further international expansion in the pipeline. The platform, which placed among the top five start-ups in the tech innovation category at the London Coffee Shop Innovation Expo, has grown from strength to strength since its official launch in November 2018, and completed a Series-B funding round in April 2021, raising $10 million. COFE App is a state-of-the-art coffee-centric application that provides quick access to a wide range of international coffee franchises and artisanal coffee brands through multiple premium services and features on one platform.
COFE App is available on App Store and Google Play store.
Website: https://www.cofeapp.com/
For any media enquiries, please contact
Marketing Director Kelly@cofeapp.com