Top-up your COFE Credits and experience a faster, more simpler payment process. Order faster and pay faster with COFE Credits!
Buying and earning credits
Increase your COFE Credits by:
– Sharing COFE App to unlimited credits
Switch on "Use Credits First" feature to automatically use COFE Credits as your first payment method.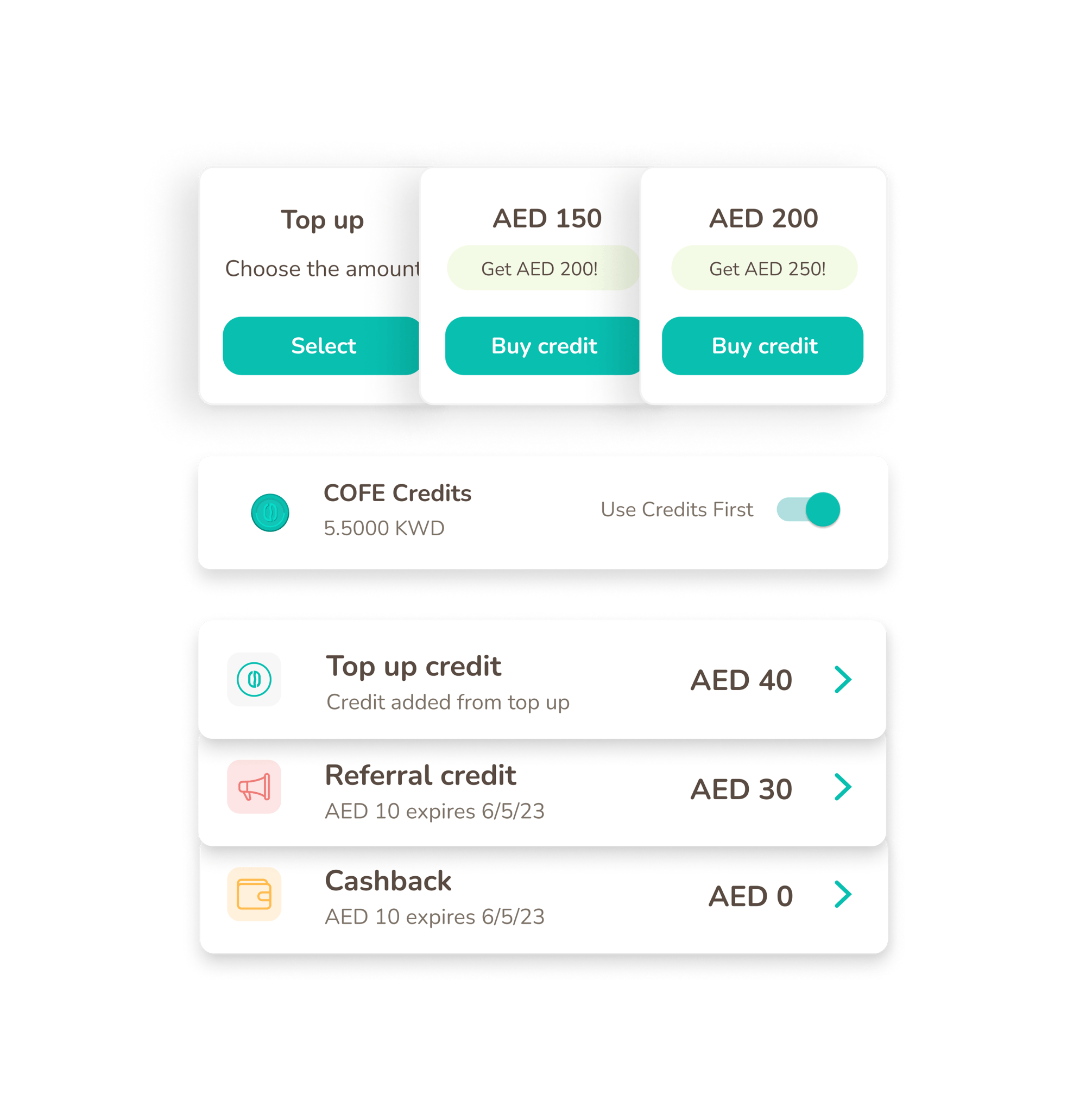 Frequently Asked Questions
How do I top-up my credits?
COFE Credits can be topped up by selecting one of the available fixed amount options or through adding your preferred top-up amount from the main page.
Where can I use my COFE Credits?
COFE Credits can be used on all orders placed on COFE App, except on COFE Store orders.
Can I transfer my COFE credits to another COFE account?
COFE Credits cannot be transferred to other COFE accounts or exchanged for cash.