Embrace your barista talents by making your rich coffee recipes at home. COFE Market has all your coffee needs and essentials in one place.
Whether you're looking for the perfect coffee machine, richest coffee beans and capsules or even the newest coffee accessories, COFE Market has it all and with plenty of coffee shops to choose from. Brew your coffee like a pro!
Reveal your barista talents by purchasing your very own coffee machine. Whether you're a beginner looking for the basics or an expert wanting to upgrade your aroma, we've got a machine for every level.
A variety of specialty coffee beans, suitable for every taste and mood. Roasted to perfection and freshly grounded from your preferred coffee brands. Enhance your aroma through the richness of your beans.
Discover our wide selection of coffee tools and accessories to master the art of coffee making at home. Perfect your brew like a pro with the right coffee necessities. Filters, grinders, drippers and much more.
Bring the coffee shop vibes to your own home through discovering our wide range of coffee branded merchandise, fit for every atmosphere. Drink your coffee in style.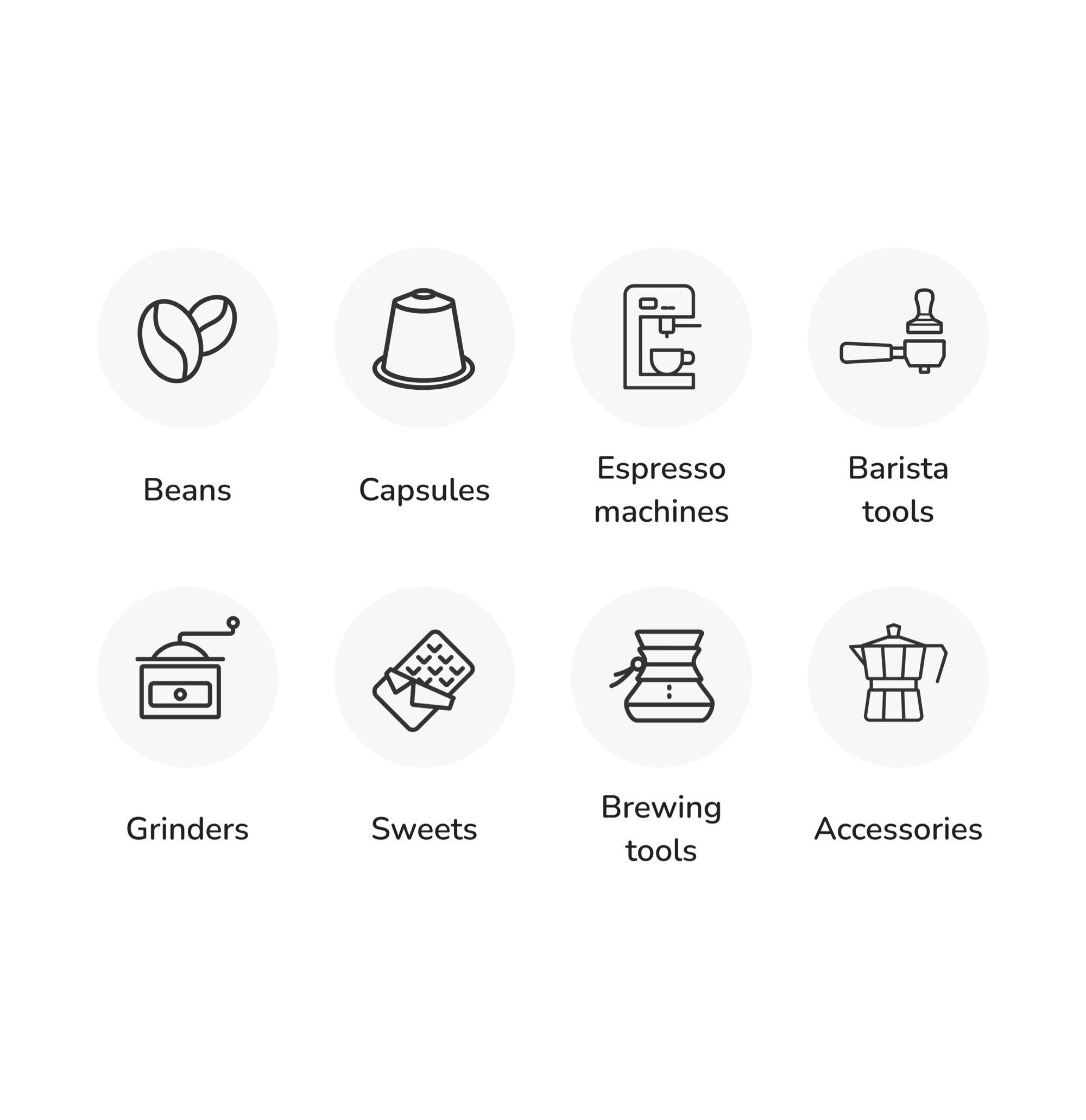 Frequently Asked Questions
How do I order from COFE Market?
Go to the COFE Market page on the application, browse through the available items, add items to your cart and proceed to checkout to place your order.
When do I receive my order?
After placing your COFE Market order on COFE App, it will be delivered within a maximum of 48 hours.
Can I place one order with different coffee brand items?
Yes you can select and purchase from different coffee brands in one order.
Can we pick up our order from the coffee shop after we place it?
COFE Market orders are only delivered and cannot be picked up.