June 30, 2022
Press Release
COFE App serves-up over two million cups of coffee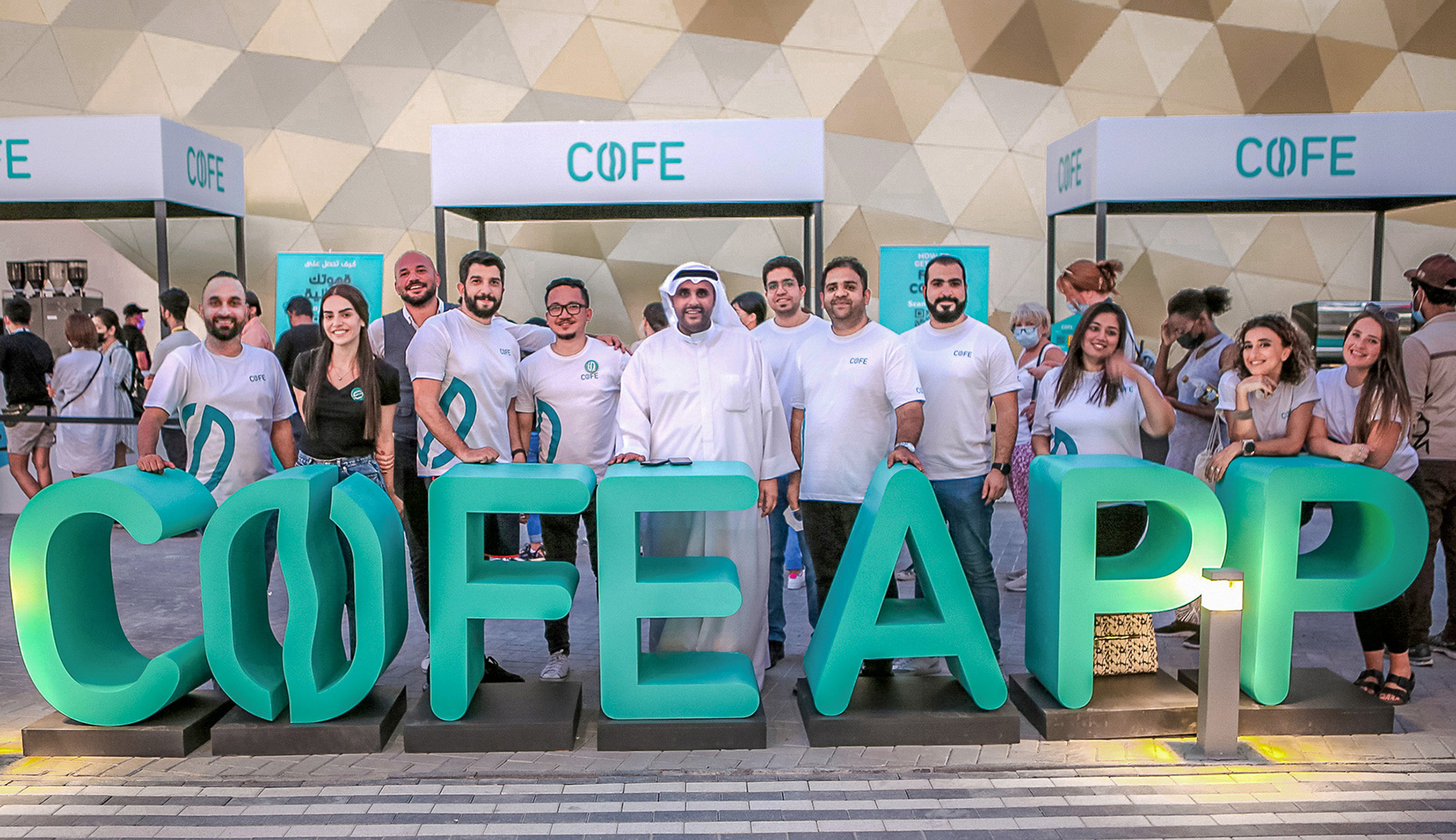 The online coffee marketplace crossed this landmark serving its core markets in Kuwait, KSA & UAE.
COFE App, the online coffee marketplace app recently announced that they have now successfully served over two million cups of coffee. Users from COFE App's core markets – KSA, KWT & UAE have contributed to reaching this stellar number. The platform has gained regional success as "the" destination for everything coffee from coffee beverages to beans and machines since its inception in 2018, when it started out as a pickup and delivery platform.
With a host of international coffee chains like Costa Coffee, Dunkin, Coffee Bean & Tea Leaf, as well as a host of specialty roasters, and coffee roasters the platform is always striving to deliver the best cuppa to every kind of coffee lover. The brand has been serving coffee lovers from over 5,000 stores across its markets and has plans to launch in Egypt as early as this year.
Commenting on achieving the 2million+ cups of coffee landmark, COFE App Founder & CEO, Ali Al Ebrahim said, "Two million cups of coffee is more than just a number, for the COFE App team it stands for our conviction to bring to our users the best brews whether that's in-store, curbside pickup or through home brewing. None of this would have been possible without our dedicated team, all of our coffee vendors, strategic partners and investors who placed their trust and belief in us throughout this journey. Hopefully this is only one of the many milestones in our journey to change the way people around the globe access their daily coffee."
Coffee is currently among the highest traded commodities in the world, with the global coffee market currently being valued at USD 102.02 Billion in 2020 and is projected to grow by a CAGR of 4.28% during 2021 – 2026 period. It is an industry that has shown consistent growth, a fact proven simply by taking a look the IPOs that have happened in the industry, most notable of which is that of Peet's Coffee that raised 17 billion despite the pandemic.
Coffee bean consumption is on the rise, being driven primarily by higher demand from emerging markets that are adopting coffee drinking habits with the MENA region alone accounting for about USD 44 Billion. Within the MENA region, the raising coffee trends in KSA are testimony to the increasing focus on this precious bean. The domestic annual Saudi coffee consumption is forecasted to reach 28,700 tons by 2026. Earlier this year the Saudi Ministry of Culture also announce 2022 to be the year of Saudi Coffee in recognition of the tradition of Arabic coffee and its place in the region's nature of hospitality.  Saudi Arabia's sovereign wealth fund, the Public Investment Fund (PIF), has also launched the Saudi Coffee Company, which over the next ten years intends to invest nearly SAR1.2bn in the national coffee industry to boost the country's coffee production from 300 tons per year to 2,500 tons per year, according to state run Saudi Press Agency (SPA).
It is crucial to note that even as the coffee market continues to grow at approximately 37% annually, there is a strong shift in coffee consumption trends. Customer preferences have shown a steady shift towards online purchase and at-home brewing. A trend that is further being corroborated by coffee companies dramatically accelerating the roll-out of digital tools, including mobile ordering, curbside pick-up, delivery and e-commerce platforms for retail coffee. The preference for these services has further increased interest in an online coffee marketplace like COFE App, that offers all of these services supported in a robust online platform with a highly customizable rewards program, encouraging repeat orders and increased customer loyalty.
Recently listed by the Saudi 2021 CITC Report lists COFE App is among the top 10 most downloaded apps in the Kingdom, leading the digital revolution for the coffee industry.