June 21, 2021
Press Release
Online coffee marketplace COFE raises $10 million in Series-B funding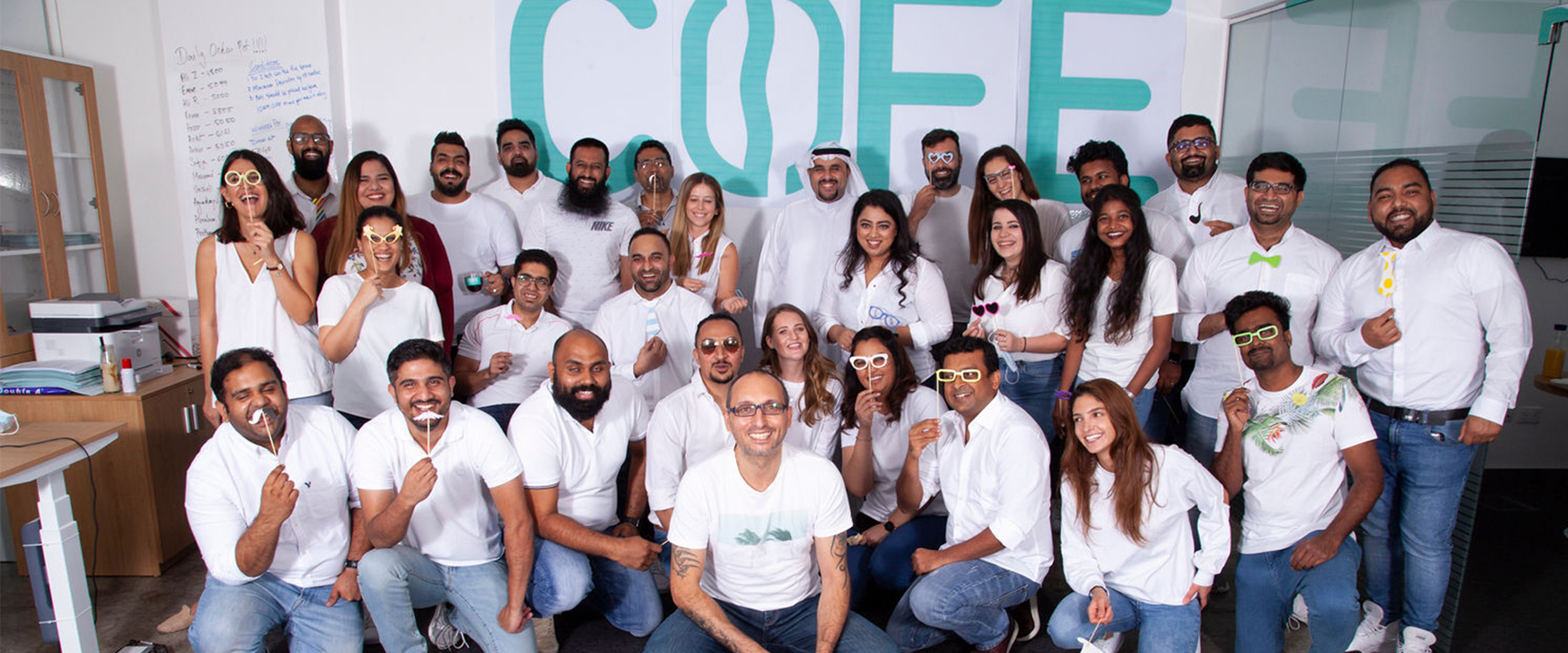 Financing will support COFE's international expansion into the UK, Egypt and Turkey, Global coffee market at valued at $380 Billion, with the MENA region alone accounting for $44 Billion, representing a significant opportunity for the coffee centric platform
UAE, Dubai, 27 April 2021: Coffee and tea are the second most popular beverages in the world behind water, with the global coffee market currently valued at $380 billion and the MENA region alone accounting for $44 billion of that figure. This represents a significant opportunity for the online marketplace COFE, which recently sold its one millionth cup of coffee and announced today that it has raised $10 million in Series-B funding.
The financing, which was provided by Al Imtiaz Investment Group, a leading Kuwaiti investment house listed on the Boursa Kuwait (formerly the Kuwait Stock Exchange), will be used to support vendor and customer acquisition in COFE's operational markets including Kuwait, Saudi Arabia, the UAE and the UK, in addition to its expansion in Egypt and Turkey. COFE will also use the funds to hire and build specialized teams in each of its markets and launch new products for partner vendors and baristas.
The platform which placed among the top five startups in Tech Innovation category at the London Coffee Shop Innovation Expo, has grown from strength to strength since its official launch in November 2018, offering users access to both international chains like Costa Coffee, Dunkin', Coffee Bean & Tea Leaf, in addition to a host of specialty roasters. Its success has been spurred by changing consumer habits which have shown a steady shift towards online purchase and at-home brewing. A trend that is underpinned by coffee companies embracing digital transformation through mobile ordering, curbside pick-up, delivery, and e commerce platforms for retail coffee.
COFE Founder, Ali Al Ebrahim commented on the achievement saying "From its early days, COFE has shown tremendous potential as a unique offering that caters to discerning coffee connoisseurs and their consumption habits, while helping to grow and transform revenue streams for vendors. Our partners have recognized this and are confident in our ability to serve existing customers and vendors, while expanding into new markets. It is an exciting time to be a part of the COFE team, and we look forward to working with our new investors in realizing our shared vision to make COFE the go-to marketplace for all things coffee."
Mr. Al Ebrahim also praised the COFE team's invaluable role in the platform's latest milestone adding, "Where we are today is the culmination of years of relentless hard work on the part of my colleagues. Thank you to each and every team member for sharing my passion, and for contributing to our vision to see that COFE becomes the most frequently used daily app for all things coffee."
Apart from connecting users with their favorite coffee shops, COFE offers machines, beans, accessories, and other merchandise, allowing them to become baristas of their own. The app also includes several customer centric features such as a referral program, rewards points, and gift cards.