October 6, 2022
Press Release
Saudi Coffee Festival Opens Doors to the World of Coffee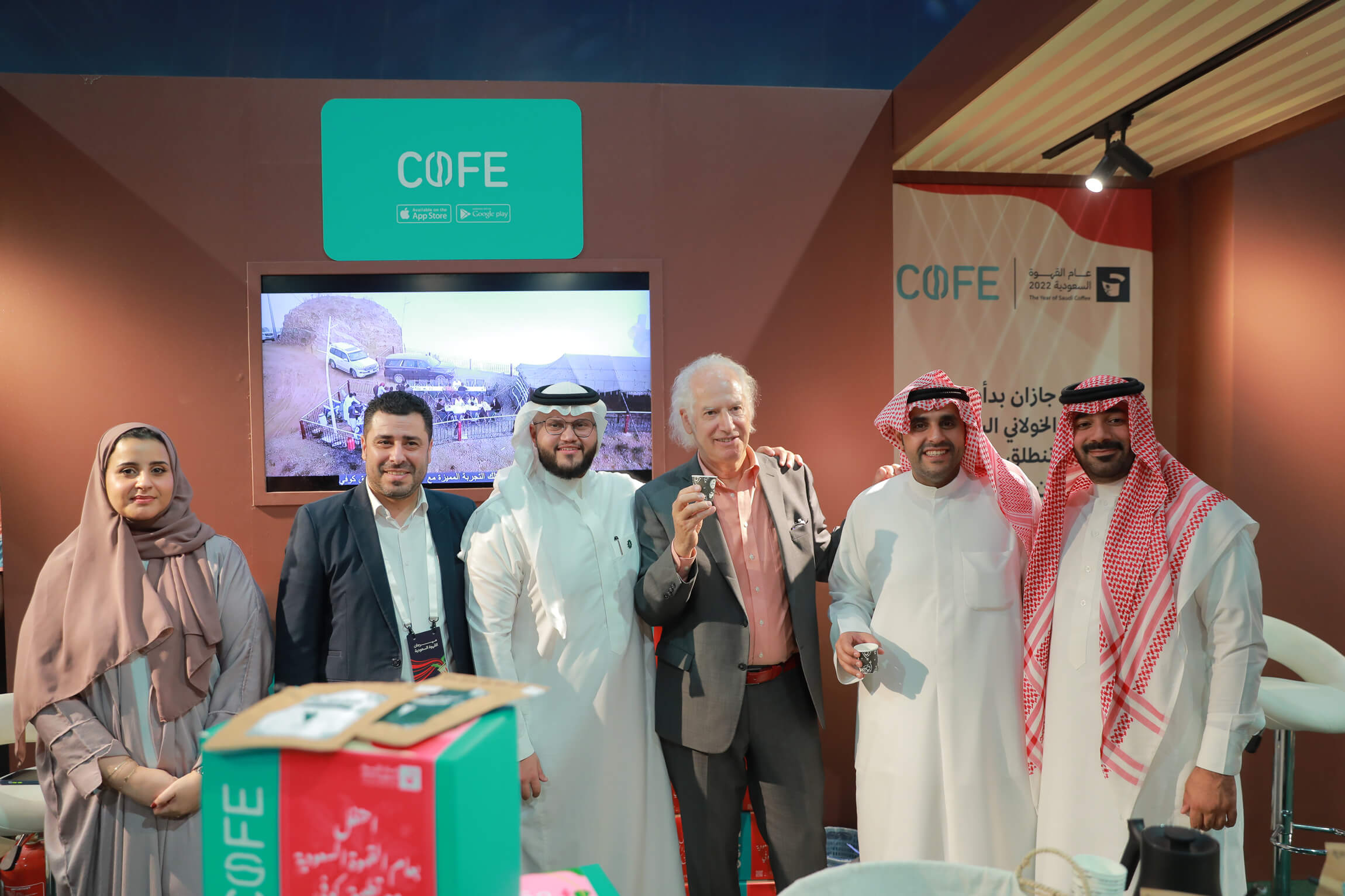 COFE App, the region's first online coffee marketplace recently showcased their platform's bean-to-cup approach to coffee at the Saudi Coffee Festival in Riyadh. The event held from 29th September to 2nd October celebrated the International Coffee Day that falls on the 1st of October by bringing together key players from the Saudi Coffee industry from coffee shops, roasteries and technology partners.
Participating in the event along with their partners, the platform reiterated their commitment to serve the complete coffee solution to all kinds of COFE lovers. Representing that platform were farm partners: Al Manea Farm, Gosn Aljood Farm and Al Sanam Farm and local COFE Shop partners: Dose, Bicicleta and Gourmet. Also hosting a special session on the future of the Saudi Coffee market were Zev Seigl, COFE App advisor and Starbucks Co-Founder along with Ali Al Ebrahim, COFE App Founder & CEO, Ali Al Ebrahim.
Commenting on the occasion, Ali Al Ebrahim said, "We are extremely excited to be part of the Saudi Coffee movement. The Ministry of culture has presented a wonderful opportunity to bring together key stakeholders of this rapidly growing industry. We at COFE believe firmly in innovation and aspire to give the Saudi Coffee Movement a technological edge." COFE as a platform has seen widespread consumer acceptance in Saudi Arabia, so much so that it was listed amongst the Top 10 most downloaded Food Delivery and Restaurant Apps (2021) in the country.
The Saudi Coffee Festival 2022 celebrates the growing coffee scene in Riyadh where coffee lovers can find 24-hour cafés, new coffee shops and unique cafés to grab their daily cuppa from. Saudi coffee is a huge part of the culture and heritage of Saudi Arabia and 2022 was even dubbed "The Year of Saudi Coffee".
Saudi Arabia's sovereign wealth fund, the Public Investment Fund (PIF), launched a coffee company to promote the kingdom's coffee beans earlier this year. The Saudi Coffee Company is expected to invest nearly 1.2 billion riyals ($319 million) over the next 10 years in the national coffee industry, to help boost annual production from 300 tons to 2,500 tons.
"From the very beginning I have had faith in the fact that COFE has the potential to change the way people look at their coffee. It gives me immense pleasure to see their continuous progress and now with Saudi Coffee coming to the forefront, their journey is only going to get bigger and better," added Zev Seigl, when talking about working with a platform that is at the forefront of advancing the coffee industry.
As KSA transforms into a digital growing economy with a focus on locally grown coffee beans this might just be the next big thing in the evolution of the global coffee market. Where once coffee went from Yemen's Mokha Port to the world, history may just repeat itself only with a technological twist!