January 9, 2023
Press Release
COFE and stc sign a Strategic Partnership to Host Special Events and Online Activations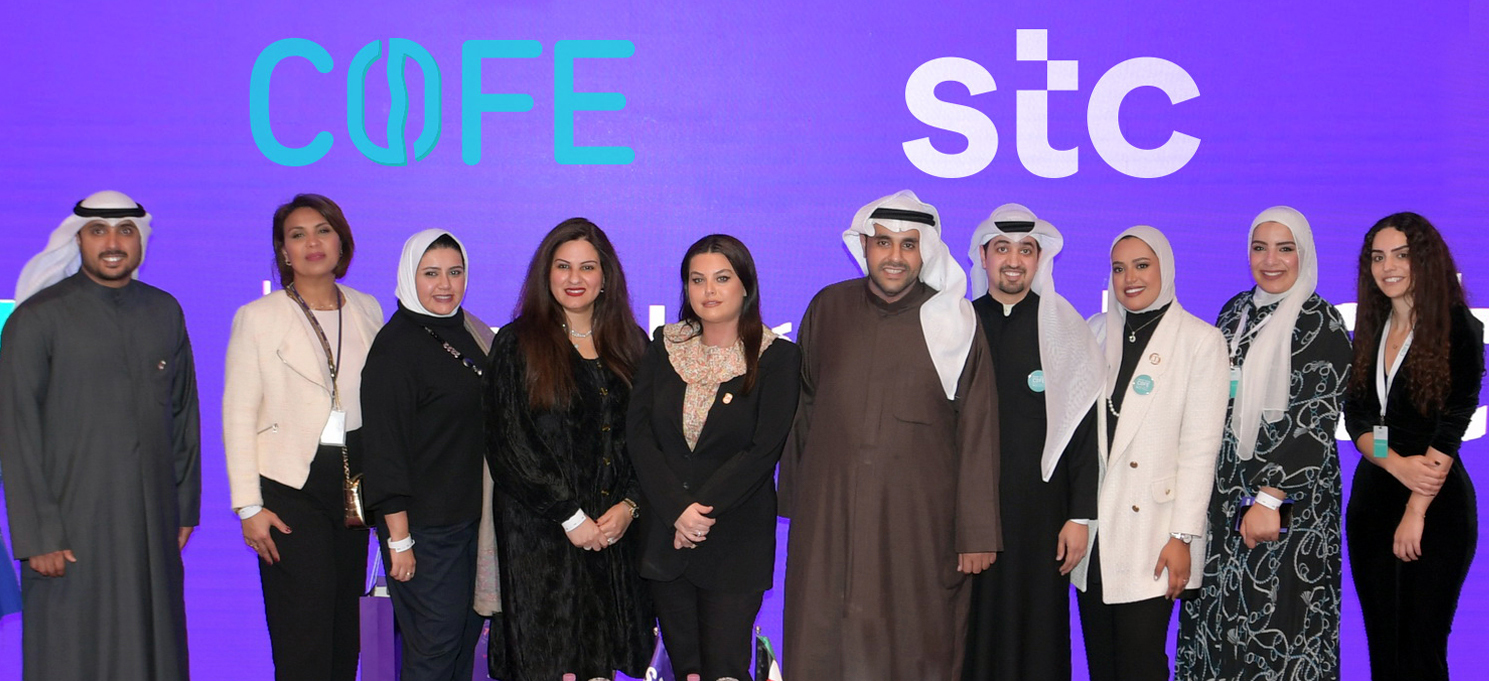 Kuwait Telecommunications Company – stc, a world-class digital leader providing innovative services and platforms to customers, enabling the digital transformation in Kuwait, inked an agreement through the 'Weyak' initiative – season 2 with COFE App, the region's premiere online coffee marketplace. 
The official signing ceremony of the partnership was attended by executives from stc and COFE App. Throughout the collaboration, stc and the COFE App will be organizing a series of interactive activities including online activations, special events, and the largest of-its-kind COFE Festival in Kuwait. Special promotions will also be released through the platform especially for stc customers at selected COFE Shops in Kuwait.
The collaboration between stc and the COFE App falls under stc's extensive sustainable corporate social responsibility program and keenness to support local SMEs and start-ups. The new formed partnership was organized as part of the 2nd season of the 'Weyak' initiative following the success of season 1, which was a concept launched by stc to focus on sustainably supporting local SMEs and startups while enabling digital transformation. The objective behind the initiative stems from stc's commitment to support the local economy by backing SMEs across various levels.
stc is a staunch advocate of Kuwaiti SMEs and startups, especially those who implement their digital transformation strategies to innovate and streamline their operations.  The Company has supported the SME segment by providing easier access to a range of tools that can support the stimulation of organic growth in cost-efficient ways. In support of the sector, stc collaborated with various entities and organized numerous activities that aimed to shed light on the achievements of local entrepreneurs, SMEs, and start-ups in Kuwait. To support the surrounding community and empower the youth, stc actively partners with the government sector and companies within the private sector to create a wider impact in supporting the local economy by backing innovative initiatives. 
The event also included a panel discussion moderated by Ahmed Al Nowaibet, Manager of Public Relations and Social Media. Panelists included Ali Al Ebrahim, Founder & CEO of COFE App, Danah AlJasem, General Manager of Corporate Communications at stc, who shared their views on the role of the private sector in supporting and backing SMEs by enabling digital transformation.
Commenting on the partnership, Danah AlJasem, General Manager of Corporate Communications at stc, said, "We are excited to partner with the COFE App, an online marketplace for everything related to coffee that started out in Kuwait, and has today become a regional player successfully leading digital transformation across the GCC especially in KSA and Kuwait. As pioneers within the telecom and digital solutions landscapes, we strongly support the important role technology plays not only in our daily lives, but across various sectors and industries. As Innovators who embrace the digital solutions and technology, we have access today to find new ways of evolving contact points to provide a seamless experience to our customers."
Upon concluding the signing ceremony, AlJasem congratulated Al Ebrahim and the team at the COFE App for all that they have achieved in developing their innovative concept that combines coffee shops in one marketplace. She also thanked the team at stc for organizing the 2nd season of the 'Weyak' initiative, which has proven to be a successful program that aligns with the Company's extensive CSR framework and ongoing support towards the SME segment.
AlJasem added, "In line with the core values of our CSR program, the 'Weyak' initiative positively reflects the mission we aim to achieve through such a program. Encouraging and empowering SMEs, who are the backbone of our economy, to innovate and pursue their unique visions is a key factor in building a strong, healthy, and sustainable economy. Our partnership with the COFE App, as well as other Kuwait-based innovative concepts, reinforces our efforts to support the youth, entrepreneurs, and innovators to pursue their creative visions to achieve an outcome that places them on the regional and global maps."
Also commenting on the partnership, Ali Al Ebrahim, CEO of the COFE App, said, "It is a matter of great pride for us to be forging this strategic partnership with stc, a regional telecom and digital solutions pioneer that has greatly contributed towards empowering the SME community in Kuwait. We have always sought to work with organizations that believe in our vision to enhance people's lives through technology. As a lifestyle app we have always sought to shorten the distance between coffee lovers and their daily COFE, and we hope that our association with stc will also add much joy and rewards to this daily experience."
Al Ebhrahim added that the COFE App doubled its focus on technology in the past year, providing users with new exciting experiences. Having launched voice ordering capabilities with Apple's Siri and Amazon's Alexa, the app recently also unveiled its COFE Subscription plan that allows coffee lovers to prepay for the entire month's coffee, not only making their COFE ordering faster, but can also take advantage of exclusive brands discounts of up to 50% off. 
AlJasem concluded, "As part of our corporate and individual duty towards the nation and people of Kuwait, stc will continue to explore innovative ways to contribute effectively to the society and economy. We believe that leading companies within the private sector have a responsibility to support SMEs in various forms, enabling them to navigate through difficult times while providing them with the necessary resources to achieve their long- and short-term goals."